PRODUCT SPECIFICATIONS
Model: GIS-R3
Guest Internet GIS-R3 Internet Access WiFi Hotspot Gateway for up to 50 guests
The GIS-R3 Hotspot gateway provides any business with all the features to transform a wireless access point into a fully functional WiFi Hotspot for up to 100 concurrent users.
The GIS-R3 Hotspot Gateway allows you to safely and securely share your internet connection with your guests. You can also capture user data, promote your brand and offer promotions to your guests. With a range of different login options, you can choose how you want to provide internet access.Set time, data and bandwidth limits per user from any device connected to your network.
Basic 3-Step Setup Guide
Connect your GIS-R3 to your current router using the Ethernet cable provided and power up.


2. Connect your computer, tablet or phone to the GIS-R3 either via Ethernet or wirelessly using an access point.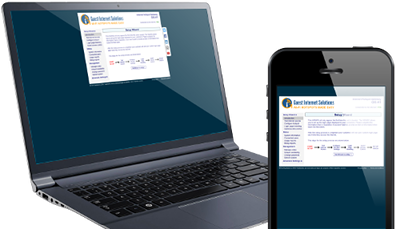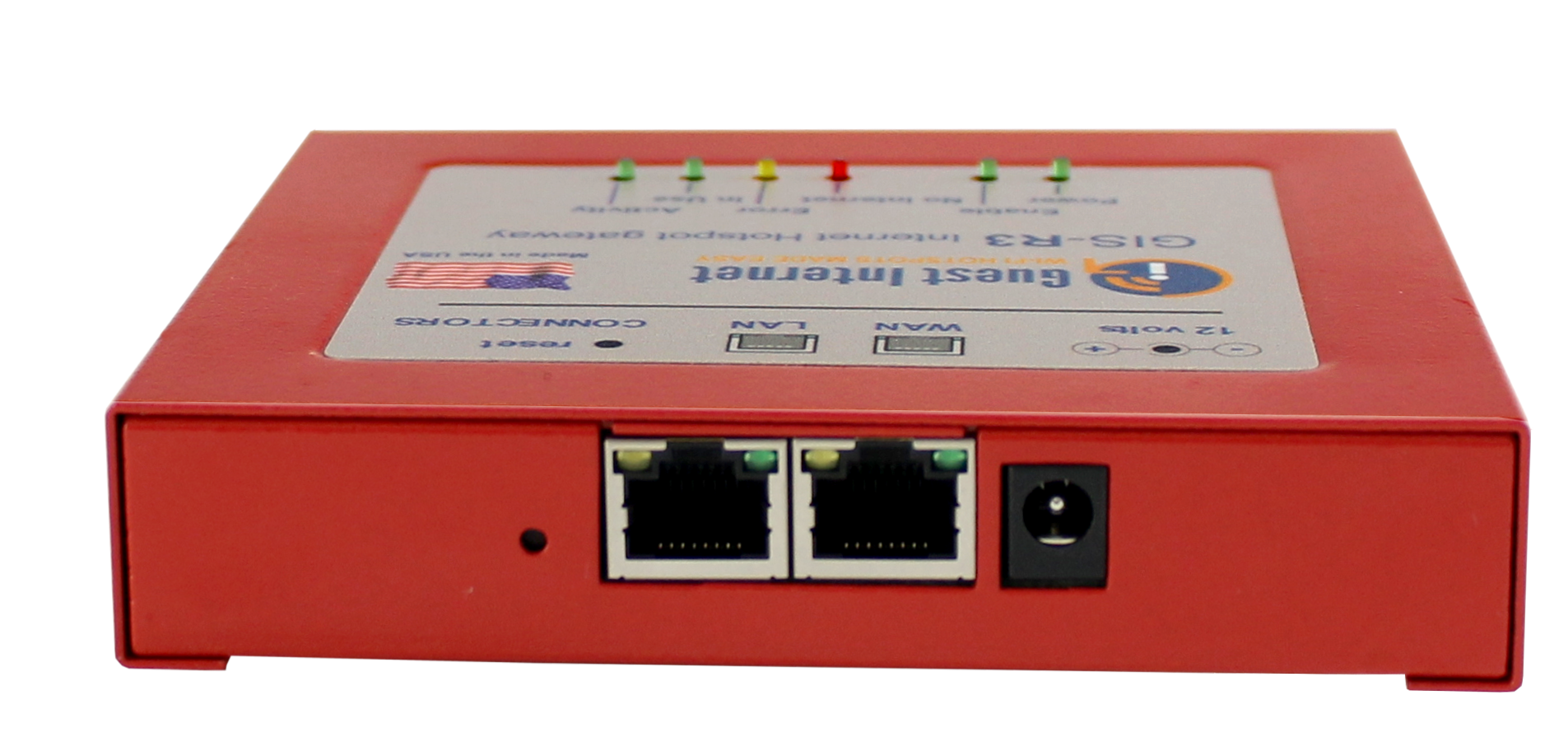 Features:
Peer to Peer Blocking
Works with any Access Point
Fully customizable login page
Access Code login
Set bandwidth limits per user
Cloud Management
Data limits
Multi WAN - Load balancing and failover
Robust firewall
Facebook login
Email and data collection
Content filtering
WAN: RJ-45 10/100
LAN: RJ-45 10/100
Enclosure:12cm x 12cm x 2cm
12v 110v/220v supply 10W
1 year
Click Here to View Guest-Internet-GIS-R3-Hotspot-Gateway.pdf
Click Here to View: Guest-Internet-GIS-R3-Hotspot-Gateway-quick_start_guide.pdf
More Information